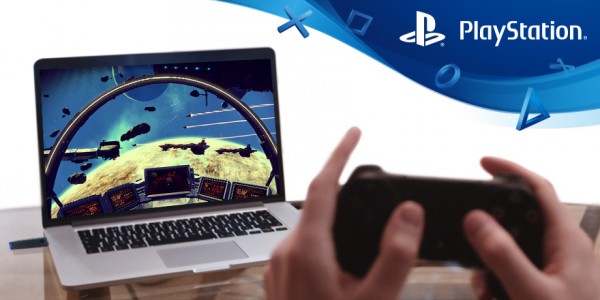 Yesterday, news came from the PlayStation camp that supported devices for PlayStation Now, their game streaming service, would be severely limited going forward. For those unaware, a device with PS Now can stream PS1, PS2, and PS3 games – think Netflix for gaming. Starting on August 15th, the following devices will be cut off from PS Now:
PlayStation 3
PlayStation Vita and PlayStation TV
All 2013, 2014, 2015 Sony Bravia TV models
Sony Bravia TVs (April 1, 2017)
All Sony Blu-ray player models
All Samsung TV models
leaving just PS4 and the PC to have access to it. According to Brian Dunn, Senior Marketing Manager, PlayStation Now:
After thoughtful consideration, we decided to shift our focus and resources to PS4 and Windows PC to further develop and improve the user experience on these two devices. This move puts us in the best position to grow the service even further. If you use any of the above devices, we want to give our heartfelt thanks for your support, and we hope you'll continue with us. Remember that all of your PS Now cloud game saves can easily be accessed on both PS4 and Windows PC.

If you do not wish to continue your subscription, please remember to disable auto-renewal in your account settings so that your subscription ends by April 1, 2017 on 2016 Sony Bravia TVs, and August 15, 2017 on all other devices. For 3 months subscribers, depending on when you joined the service, your subscription may auto-renew a month or two before the service discontinuation date if you do not turn it off.
I'm a bit torn on the news so I'll break it down as a few separate, but related thoughts.
Netflix of gaming?
I had always assumed and perhaps initially this was the case, that the vision for PS Now was to become the Netflix of gaming. My belief in this was further bolstered when the service expanded beyond Sony hardware and came to Samsung TVs, a clear sign that Sony wants the broader market to have access to this. I've written about how Sony is transforming from a hardware company to one that provides services and there is nothing better than for them to bank on than PlayStation Now. Like any streaming service, it provides a reoccurring revenue stream for Sony and like Netflix, they have access to a host of exclusives.
Also like Netflix, in order for that strategy to succeed, PS Now had to be on as many devices as possible and expanding beyond Sony hardware showed that. Clearly something changed.
Not enough people using it?
Something to consider is that Sony's initial vision hasn't changed and that simply not many people were connecting their DualShock 3 controller to their Blu-ray player in order to stream Uncharted 2 or God of War. I have no data to prove this but seeing how the service isn't known outside of the gaming crowd and even there, only to the hardcore fans who are tuned in, I wouldn't be surprised to learn that the service collected dust on all non-gaming platforms.
Sony has always had a challenge marketing their services and this in some ways is no different. With the service exclusive to PS4 and PC, Sony can at least focus their awareness campaign but on their TVs, it likely became that app in the corner that you never clicked on. Plus, does anybody actually use apps on their TVs and Blu-ray players or does everybody have some sort of Apple TV/gaming console connected? I assume it's mostly the latter.
Now I should point out that assuming the vision is exactly the same, part of is purely a failure on Sony's part to properly promote the platform. PlayStation as a hardware company can only sell so many consoles but PlayStation as a Netflix app has the capacity of reaching hundreds of millions of users, a far more lucrative endeavor for Sony.
The vision has changed
Another possibility here is that the scope of PS Now has changed. By Sony needing to handle everything everything server side, it meant that devices as 'simple' as a Blu-ray player could play Uncharted 3. At the same time, this places a huge burden on Sony's server infrastructure, something that isn't a strength of theirs. With the service being limited to PS4 and PC, this presumably would allow for more local processing to be done which means more powerful experiences.
It's safe to assume that at some point, Sony would want to bring PS4 or PS VR games to PS Now and there is little doubt that with the current internet infrastructure, it isn't feasible and not enough people have the bandwidth at home to do this. But if more of that can be handled locally, suddenly Sony can more easily stream something as complex as inFamous: Second Son or Horizon: Zero Dawn.
As always, the truth likely lies somewhere in between all that but as sad as I am to see support for older devices drop (because I firmly believe there was a enriching path for PlayStation to pursue there), the reality is that going forward, Sony can do a lot more if they focus on fewer, but more powerful hardware.
Did you know anybody who used PlayStation Now on non-PlayStation hardware?