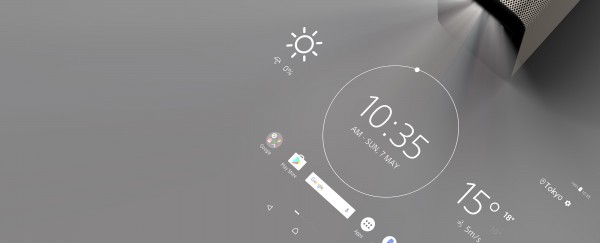 The Xperia Projector is a pretty nifty product that makes for one hell of a demo. For those unfamiliar, Sony basically took a projector, shrunk it down, injected it with Android – et voila! – you can now turn any surface into a touch input based product. Sounds great so far right? In fact, if you want to be mesmerized a bit more, go ahead and take a look at my video preview of it from CES 2017 which I'd forgotten to upload:
So first let's get to the good stuff – Xperia Projector was a fine name but Xperia Touch is equally great. Xperia Touch Projector certainly better conveys the product but it's far too wordy, so Touch it is, and I can live with it. In fact the idea of turning any surface into a touch inputed computer is the stuff of science fiction and here we are in 2017 with Sony delivering. Here is Cherlynn Low from Engadget:
During a recent briefing, I tried playing Für Elise and Ballade Pour Adeline on a projected piano. It was surprisingly enjoyable, although it'll need actual keys and a set of pedals to rival a real instrument. I also challenged a Sony rep to a rock-tossing game where we had to fight to be the first to smash the other, and despite the Touch being slow to register our fingers sometimes, I managed to kill my opponent. Twice.

One of the strangest things about the touch input here is you get no sensory feedback at all, especially within a game. Nothing vibrates or lights up under your fingers to tell you that your touch has been registered, which makes any lag in performance at all seem all the more pronounced. I frequently found myself wondering if I had actually pressed anything at all.

Other than touch, though, the Xperia Touch also recognizes a few other inputs. It'll hear your voice for Google Assistant commands and recognize your hand gestures to wake up its screen if it goes to sleep. The device also carries onboard a 13-megapixel camera so you can make Skype calls or take selfies if you so desire. Its stereo speaker also produced a respectable amount of sound at our cozy meeting space.
Again in theory all this sounds great but does it sound good enough to plunk down $1,499 when it arrives this spring? I certainly don't think so which has me circling back to the start of this read. The Xperia Touch makes for a fine demo and you can start to dream up of different places to put it except it's not super great in well lit rooms because it only outputs 100 lumens. And though impressive, it certainly doesn't have the speed or input response you'd expect from a tablet in 2017, which begs the question – what is it good for?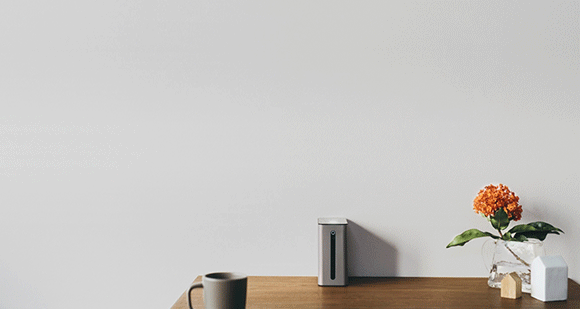 In a fantasy world, I can perfectly imagine the above scenario or placing it on the table while I cook but in realty, seldom do devices like this turn out to be useful and eventually collect dust. If you want to cook something with recipes, you're likely going to whip out your phone from your pocket and if you want to play games, you'll likely fire up your PS4. Sure walking up to it and having it display some information is pretty damn neat, thanks to its proximity sensor, but again, that's why we have wearables.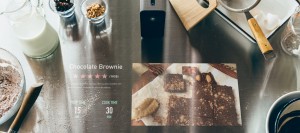 In the house of tomorrow, the Xperia Touch makes perfect sense but its high price point (which means very few consumers will bother with it) aside, I'm not sure this is a device that NEEDS to exist. It's just a device that does exist and one that doesn't necessarily do anything better than devices you already own. Do I want one? Yes. Would I pay $1,500 for it? No way, but I'm not sure I'd pay $500 for it either.
How about you? Do you see a practical use for the Xperia Touch? At what price would you be tempted to make the plunge?