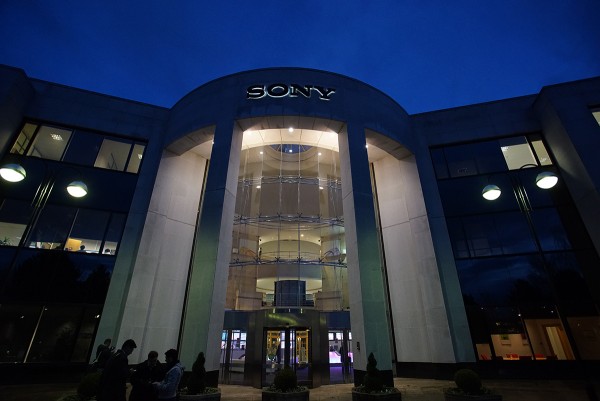 Nothing excites me more than when analysts write about how a company should run its business with magical fixes like "improve that" or "innovate there" like these buttons exist within a company and they never realized they should click them. Today we have a slightly different variation of analyst pie-in-the-sky talk with some what I would call outlandish forecasts by Damian Thong. According to him, Sony in 2017 is going to be able to double its profits and it's quite simple how.
Here is Shuli Ren writing for Barron's Asia:
Sony Corp. (6758.Japan/SNE) can double its operating profit for this fiscal year ending next March to 500 billion yen (from JPY253 billion for the current fiscal year), according to Macquarie Research.

But 2017 won't be the peak year for Sony. Analyst Damian Thong forecasts Sony's profit will grow a further 13% in 2018 to an all-time high of JPY565.6 billion for the fiscal year ending March, 2019.

Thong identifies three catalysts: image sensors, game & network services, and most importantly, fewer write-downs. Sony wrote down $1 billion (JPY112 billion) on its Sony Pictures division in January (See chart).
Oh ok. So just grow their image sensor business and make sure no natural disasters happen or no big clients shift to another company. Keep selling more PlayStation products and plan on Microsoft not challenging anything and the easiest of them all, make sure no more write-downs which means no more divisions experiencing huge losses. Damn. Why didn't Sony think of this?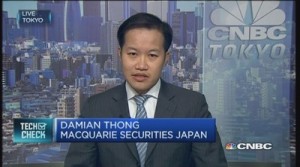 More from Thong:
We are more bullish on image sensors. We have raised our FY3/18 CMOS image sensor OP estimate for to ¥85bn from ¥65bn on the back of 12% sales growth, and see room for upside. We believe Sony's new 3-layer stacked sensor – deployed Sony's Xperia XZ Premium and XZs smartphones unveiled at MWC – reinforces their technological lead. The new sensor will provide for up to 1,000 frames/sec image capture and "super slow motion" capability.

We see sustained profit growth in Game & Network Services. We forecast OP growth from ¥140bn in FY3/17 to ¥180bn in FY3/18, driven by expanding software sales and profits. A rising digital ratio and a higher mix of first-party titles will help margins – Horizon Zero Dawn, which launched on 28 Feb, looks to have had a good start with a Metacritic score of 88. While we have tempered expectations to account for rivalry with Microsoft/Xbox and PC gaming, we note that the success of PS VR (which has reached 915K units sold) highlights the health of the ecosystem. We expect Sony to launch a >10 TFLOPS 'PS5' in 2H18 to secure the installed base.

Fast turnaround in Pictures is unlikely, but we see improvement: We estimate OP of just ¥40bn in FY3/18 and ¥45bn in FY3/19, even with Spider-Man: Homecoming in July. Sony's theatrical film business is still challenged by a lack of strong franchises, and faces a no-growth US box office. On the plus side, Sony's film slate revamp continues, and the alliance with Dalian Wanda may be expanded to drive better access to the China market.
I should point out that none of Thong's predictions are wrong in that Sony is such a large company in regards to how many products they offer and the sheer number of markets and categories they participate in that if any singular product from them gained traction, Sony's bottom line would dramatically shift. Part of that is because that bar is currently set so low with only the gaming division out of Sony making any real money and even that can greatly fluctuate. But beyond that, all of his predictions are meaningless because that's to assume everything fires off without a hitch and nothing in the market changes.
If I had to take a guess, I'd say Thong or his investment firm owns a ton of Sony stock.