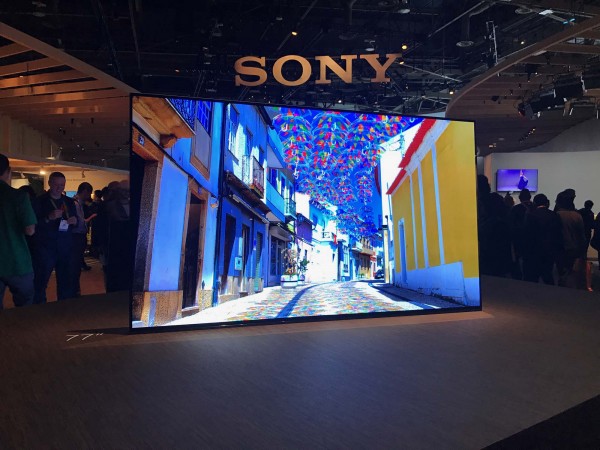 Year after year, Sony got dinged for not offering an OLED TV while others like LG did. After all, OLED TVs are the hot thing in home theater (that is if you don't plan on putting your kids through college) so at CES 2017, Sony did something about it by introducing the A1E series, their first consumer OLED TVs.
You can see my Sony OLED TV preview from CES 2017 here but in a nutshell, they're impressive TVs that will cost you, but that shouldn't come as a surprise. Pricing for the series is as such:
55-inch –  $4,999.99
65-inch – $6,499.99
77-inch – TBD
Both the 55- and 65-inch models are set to drop this April but their larger counterpart is missing a ship date along with that missing price. I wouldn't be surprised if it came some time in July.
It's worth noting that prices for the A1E series are most certainly more expensive than their LG counterpart but that they also tack on some extra technology like the seamless design which incorporates speakers that are built into the screen. As for the sub, that's what the kickstand is for, which can be folded flat for wall mounting.
Other notable features include a slew of 4K HDR variations like Dolby Vision, HDR10, and HLG. As for the TV OS, it's Android TV for better or worse though things are 'better than ever' with Sony's custom X1 Extreme processor which is part of the reason why we're seeing Dolby Vision inside the A1E, Z9D, and X930E/X940E this year.
Do you see yourself going the OLED route?