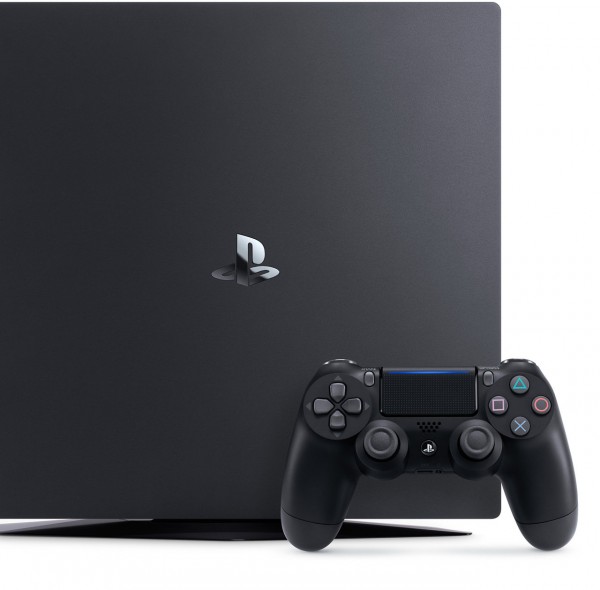 For all the divisions that have troubles at Sony, there's one that seems to be doing no wrong as of the launch of PS4. Dean Takahashi writes for VentureBeat that, according to market researcher IHS Markit,
Sony dominated the game console hardware, software, and service market in 2016, capturing a total of 57 percent share, or $19.7 billion of spending by gamers.

That trend is expected to continue for 2017 with a slight rise to $20 billion. Typically raising that numbers a few years into a consoles lifespan is a difficult task as console prices tend to drop yearly but with release of PS4 Pro and PSVR, Sony's had a stable release of new hardware at the $399 price point while the original PS4 price drops.
As for the competition like Xbox One – well, what competition?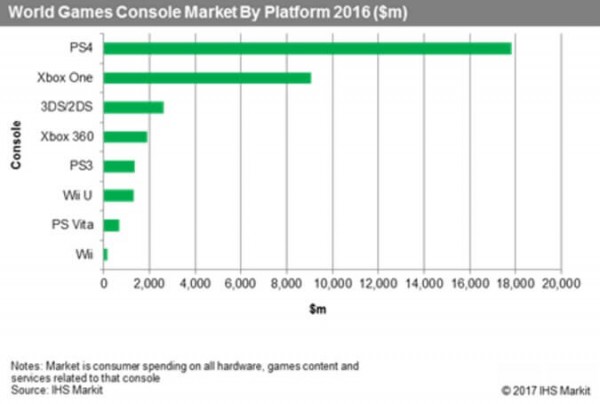 The overall console market hit $35 billion in revenues in 2016, counting hardware, software, and services. Sony's share was almost double that of Microsoft and its Xbox One. The PS4 ended 2016 with an installed base of 53 million consoles sold to date, compared to 27.6 million for the Xbox One.

The PS4 was responsible for $17.8 billion of sales value, or 51 percent share of the total console hardware market with Microsoft's Xbox One at $9.1 billion and a 26 percent share. Nintendo's 3DS platform (and its variants, such as the 2DS) was a distant third on the list with $2.6 billion of market value or 8 percent share of the market.
I've said this before but Sony needs to give the leaders at PlayStation greater roles within the entire company, especially their digital and software efforts. Consequently, and I don't know if this isn't already the case, but if there is something PlayStation wants, Sony needs to put the entire company behind that initiative.