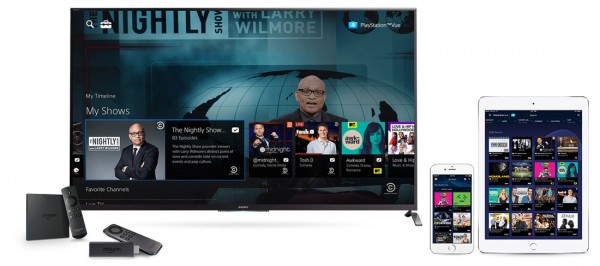 A quick Friday story for you. PlayStation Vue, the streaming TV service from Sony, is expanding its channel lineup by creating a new and unique channel that will be exclusive to the service. Jacob Wolf writes this for ESPN Esports:
Sony's streaming service PlayStation Vue has partnered with esports tournament organizer and broadcaster ESL to launch esportsTV in the United States as a channel on its live streaming television platform, which currently serves as an alternative to regular cable television providers. ESL will broadcast esports live 24/7 on the channel with the upcoming Intel Extreme Masters Sydney on May 4 as the first tournament to be shown live.
I'm not sure what the audience size is for watching esports but there certainly is no denying the popularity of game streams which has let to the rise of many internet celebrities on Twitch and YouTube. But how much of that audience is actually interested in the 'pro' tier gamers versus showing up for the personalities is something I don't know. Ironically, pro gaming is a lot bigger in other countries like South Korea and Japan where PSVue is not offered.
Still, one of the biggest ways Sony can find traction with PSVue is to go into niche markets and campaign hard for awareness of the service and this may certainly give them an in.