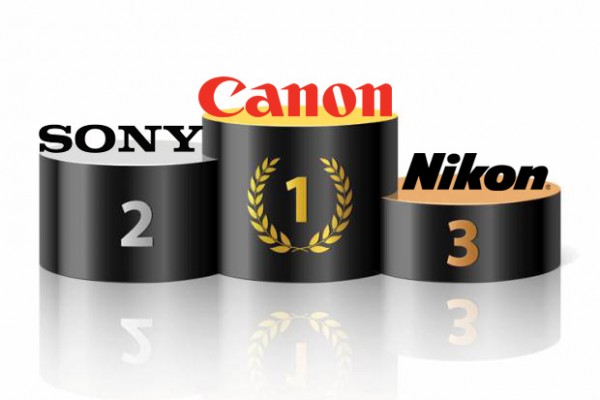 Here's an interesting followup to the Sony a99 II vs. Canon EOS 5D piece. In it, I wrote:
One of the biggest challenges Sony will always face is getting people who've been shooting for years, if not decades, with a Canon or Nikon to convert. It seems fairly conclusive now that Sony cameras have reached a point where they outpace their peers, putting the technological argument to an end.

Instead where Sony needs to focus on is mindshare, which I believe is a two tier approach.
And slowly but surely, it looks like Sony is making inroads towards that goal.
Sony has just passed Nikon to become the #2 company in the United States for full-frame interchangeable lens camera sales.
Michael Zhang writes this for PetaPixel:
Sony revealed today that its record sales and continued growth has allowed the company to leapfrog Nikon and now trail only Canon. The announcement was based on data collected by NPD Group's Retail Tracking Service and considered dollars spend on camera gear between January and February 2017.

Sales of its interchangeable lens cameras and lenses have been particularly hot so far this year, Sony says, with double digit growth of 23% in the area of full-frame cameras.
As for the cameras responsible for this shift, they are the Sony a7R II and the a7S II. Now all that stands in their way is Canon.