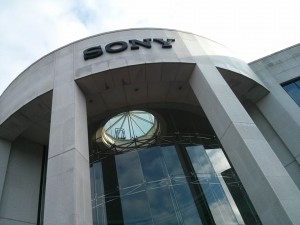 For many large tech companies, $2 billion profit a year is a mere drop in the bucket, but for Sony who's struggled so much in the past decade, that's a new two year record. This of course is no accident as Sony CEO Kaz Hirai has worked hard at getting the company towards profitability by closing divisions that didn't make sense, cutting costs where possible, and dumping money in things that do – like PlayStation. Isabella Zhong from Barron's Asia:
Sony Corporation (6758.JP) shares jumped 4.3% this morning after the Japanese electronics giant lifted its net profit outlook for fiscal 2017 by 181% to JPY73 billion.

Sony has also revised its operating profit forecast to JPY285 billion from JPY250 billion. The rosier outlook was mainly due to expected decreases in the amortization of deferred insurance acquisition costs and other costs in the financial services segment, as well as lower costs in February.
Jefferies analyst Atul Goyal – a Sony bull:
For FY3/18, we have high conviction that our street-high forecasts have upside risk and our conviction has only increased every time Sony has exited a loss-making business and has taken goodwill write-downs or asset-impairment charges. Against company guidance of ¥500b (and consensus of ¥502b), we have been asked to defend our street-high FY3/18 OP forecasts of ¥600b on several occasions. And every time, we have said / written / expressed that if there is any risk to our numbers, it is to the upside. We also believe that markets would gain confidence in our numbers and further upside only when the company itself has revised the numbers. We expect that to happen not before the 2Q results in Oct. Why? Because there is no upside for management to raise the bar on a mid-term target, for which it has worked so hard to achieve and exceed. This ¥500b OP guidance was issued amidst massive skepticism and after Sony has suffered billions of dollars of losses in prior years.
She continued:
Goyal has a buy rating on Sony with a JPY5,150 a share target price, which implies a towering 38% upside. Analysts surveyed by FactSet have an average target price of JPY4,195 a share.

Sony shares trade at 18 times forward earnings, which is below a five year average of 34 times.
I guess it's a good time to own some Sony stock?