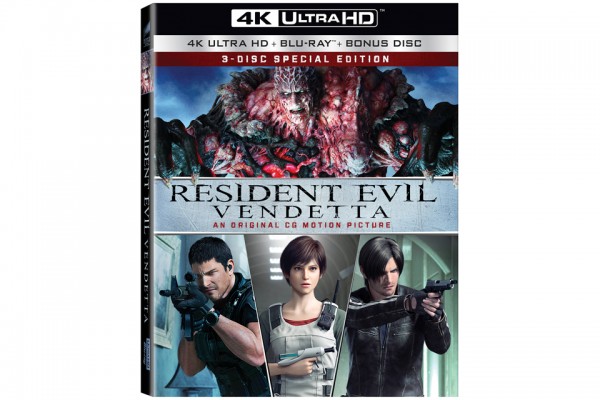 A big surprise from CES 2017 was Sony's support for Dolby Vision, a feature that was secretly built into their TVs as far back as fall of 2016 with the release of the Z9D which was then activated via a future firmware update. With the Z9D, X930/940E, and A1E supporting the format, the next obvious answer would be for Sony Pictures to support the format. Via flatpanelshd:
The first two confirmed Dolby Vision UHD Blu-ray releases are Universal's Despicable Me 1 & 2. We are still waiting for Warner Bros and Lionsgate, which were announced as the other two launch partners by Dolby at CES, to detail their launch plans.
As for Sony Pictures:
their first title will be 'Resident Evil: Vendetta' that will be released on July 18. It will also include a Dolby Atmos soundtrack.
As you can tell, there isn't a whole lot of Dolby Vision content to go around and it's doubtful that number will dramatically increase. Even for Sony, this seems like a half-hearted attempt, seeing how RE: Vendetta will only cater to hardcore gamers and not even your typical home theater enthusiast. Studios not yet announcing any support for Dolby Vision include
20th Century Fox
Paramount
Perhaps most notable however is Disney (Pixar, Marvel, LucasFilm) which hasn't even bothered to release a 4K Blu-ray flick, let alone 4K with Dolby Vision. With many films coming out weeks ahead on digital, I personally doubt 4K Blu-ray and any iterations of it with HDR support will gain any traction. For most consumers, after Blu-ray comes streaming and they aren't going to go through the process of getting new players and physical media. Ironically, even Sony's own upcoming 4K Blu-ray player, the X1000ES, lacks support for Dolby Vision.