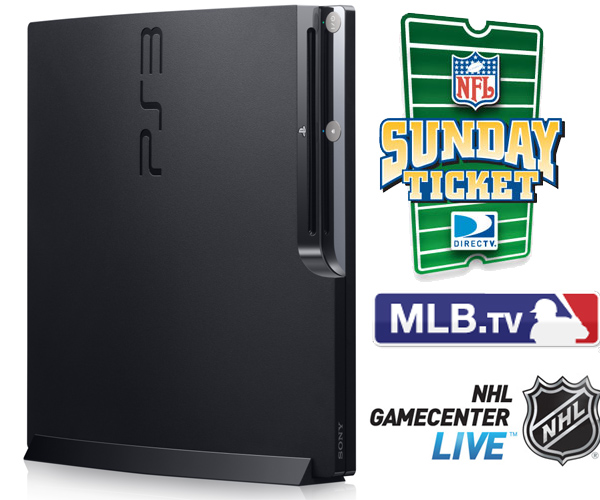 Just shortly after posting our take on the PlayStation 3 price drop, Sony and DirecTV announced a new partnership which will bring the popular NFL Sunday Ticket to the PS3. Those who subscribe to the DirecTV package will be able to add their PS3 for an additional $50 which, in turn, will turn your PS3 into an additional DVR for the house. The $50 charge, which is part of DirecTV's Ticket To-Go, will also give you access to NFL Sunday Ticket on other mobile devices and is a DirecTV charge, not a Sony charge. This great package offers:
Up to 14 NFL games every Sunday
Full HD for every football game
DIRECTV's Red Zone Channel
For those who don't own DirecTV but would like access to this package, DirecTV has a deal for you as well. For $339.95, the entire NFL Sunday Ticket can be yours and accessed via your PS3 with no DirecTV subscription or DVR needed. This also means that you can now place your PlayStation 3 in any part of your house and access NFL Sunday Ticket with just a broadband connection. Expect a free app for download while a Fall release and pre-NFL start date is expected.