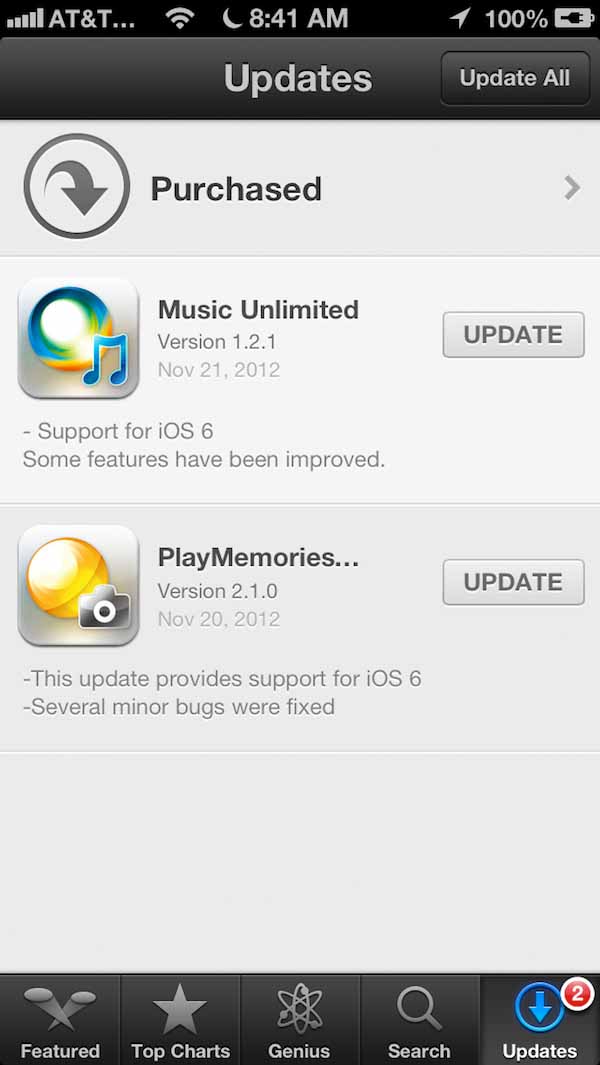 Sony has just updated their Music Unlimited and PlayMemories Online application for iOS devices. Music Unlimited is Sony's monthly subscription service which, as the title suggests, gives you access to unlimited music to stream on your PS3, PS Vita, Sony Bravia televisions, Blu-ray players, and iOS devices like the iPhone and iPod. Under version 1.2.1, Sony is finally supporting iOS 6 (though the app worked before on the latest from Cupertino) and "some features have been improved." Sadly, there is still no support for iPhone 5's larger screen or iPad devices though again, the app will continue to work, just without taking advantage of the larger screens. Given Sony's track record for their Reader App for iOS which finally launched again, after being MIA for two years, don't hold your collective breath for much expanded support. After the jump, we'll talk PlayMemories Online.
PlayMemories Online is Sony's answer to Photo Stream from Apple. The free service offers users 5GB of cloud storage space (more can be bought) which enables your photos to be synced between devices. Take a picture on your PS Vita and it will also appear on your PS3, and iOS device. PlayMemories Online shares the same support structure as Music Unlimited with app access on  your PlayStation 3, PlayStation Vita, Bravia televisions, Blu-ray players, and iOS device. Version 2.1.0 of the iOS also brings iOS 6 compatibility and "several minor bug fixes.' As you would guess, don't look for iPhone 5 or iPad support on this app. Both applications are available for free.

Discuss:
Is Sony hurting their services by not offering competitive app updates that many small iOS developers provide in conjunction to new iOS devices like usage of the larger iPhone 5 screen and a native iPad companion app?