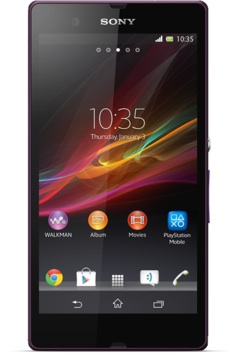 Fancying yourself the Sony Xperia Z, the latest 5-inch flagship Android smartphone? If you live in Great Britain, we've got good news as Sony has just revealed the handset's price. Available in black, white, and purple for pre-order, £529 ($715) is the damage that will be caused to your wallet — though US fans, keep in mind that phone pricing works extremely different in Europe where phone subsidies don't really exist.
So when can our friends from across the pond get their hands on the Xperia Z? According to a tweet from Vodafone, February 28th is the date you need to circle in your calendar. We'll keep you posted as we learn about the phone's Western expansion.
Discuss:
What do you think the Sony Xperia Z will be priced at for the US?
[Via Sony Mobile]