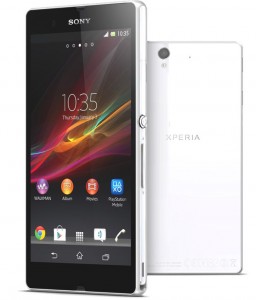 Besides revealing details about the Xperia Tablet Z, Sony's latest high end slate, Sony also had big news about the Xperia Z during their Mobile World Congress keynote. Taking to the stage, Sony CEO, Kaz Herai told journalists that the flagship Xperia Z will be released in 60 additional countries this week. This marks a significant expansion for Sony who has been criticized of slow expansions with prior model. To put things into perspective, the Xperia S and ion, revealed during CES 2012 didn't ship to many countries till mid summer of that year. The fact that the Xperia Z has already been selling in some countries is impressive enough but to gain an additional 60 countries this week is near an Apple-like expansion rate. Just last week, we reported that Sony sold more than 140,000 Xperia Z units during its first week on sale in Japan.
Sadly, Sony did not reveal which lucky countries will be getting the phone. We'll have more on the phone's arrival as we learn more.
Discuss:
What are some of the key countries that the Xperia Z needs to hit?