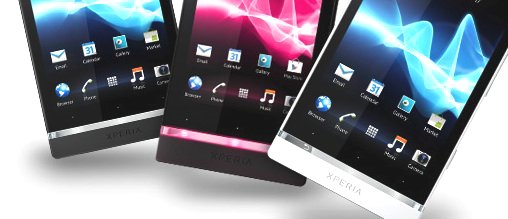 If Japanese operator NTT DoCoMo countdown on May 15th is any indication, Sony is set to announce new Xperia smartphones for one of Japans biggest telecom providers. Just last year around the same time, Sony announced the Xperia GX and Xperia SX which stayed exclusive to DoCoMo and never made their way West. According to the Xperia Blog, rumors peg the Sony Xperia A (SO-04E) launching on DoCoMo and the Xperia UL (SOL22) on AU. It remains to be seen if true, how these models will fit in Sony's already extensive smartphone lineup though it remains highly unlikely that these devices will make it to European and US carriers.
This of course begs the question if Sony even needs more phones or if they need to just get their act together. Sony just recently announced a price cut to the Xperia ZL in the US, after only being on store shelves for a month. Sony already provides the Xperia TL, ion, S, tipo, Z, and ZL to name a few in the US though they've made little progress towards a meaningful marketshare or presence. No matter the smartphone price or feature, there seems little evidence that Sony's lack of growth is due to a low variety of phones and instead tied to their business practices and partnership or lack there of. Of course, if the new phones are for Japan only, it also begs the question.
Discuss:
Does Sony need to continue to pump out more phones with each carrying new R&D costs or are they better off using the Apple approach and creating a few models and targeting those to consumers and business?