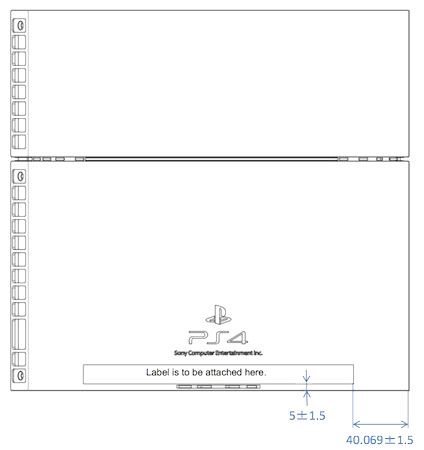 Exactly a week after the PlayStation 4 dev unit passed through the FCC, the government regulatory agency responsible for inspecting any electronic with wireless functionality, comes word that they've also approved the PlayStation 4 for sale in the United States. In edition, while Sony has stated that the PS4 runs on an 8-core Jaguar CPU from AMD, capable of running at 2GHz, each core will actually run at lower clock speed of 1.6GHz. However, according to the FCC, each PS4 dev console is capable of running at 2.75GHz max speed which begged the question, were developers getting a more powerful console than the one that would be sold to consumers? Now, we know the answer.
According to the FCC, even the consumer version of the PS4 is capable of running each of its 8-cores at 2.75GHz. This means that in the future, should Sony see the need, they can increase the power of the PS4 with a firmware update. With the PS4 being more than 50% powerful than the Xbox One on announced specs, things could get a lot more interesting in a few years time.
Another thing that the FCC inspection has revealed is that Sony will be producing the PlayStation 4 in its home country of Japan and China. This marks a first for Sony to create a PlayStation in two different destinations which will surely help them offer a larger supply at the curtail launch period.
Discuss:
Why do you think Sony has opted to go with a lower clock speed?
[Via FCC]