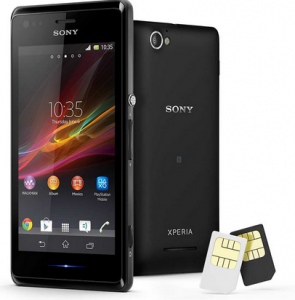 Update time! Xperia M Dual users will be glad to see update 15.2.A.2.5 on their phones. Users had mentioned issues with auto-flash and low volume quality. Well it seems our friends over at Sony Xperia Care have been listening as this update gets straight to fixing things. With all of the KitKat talk, M Dual owners may have been wishing for more than JellyBean 4.2 but this update should keep users happy while the first round of KitKat updates are prepared. What's else has changed? Read on…
Update – Sony Xperia M Update 15.4.A.1.9 Coming Globally in June.
Sony has not disclosed on the Xperia M Dual update page what to expect but they did hint something in a Tweet:
https://twitter.com/SonyMobileNews/status/400907244478275584
Meanwhile, people in the Sony Xperia Care forum are reporting these changes:
Improved camera, auto-flash now working correctly
Smoother performance
Volume increase

You can update using Sony's PC Companion for Windows here and for Mac here.
Stay tuned to our Xperia KitKat coverage.
Discuss:
What did you find new or fixed in this update?