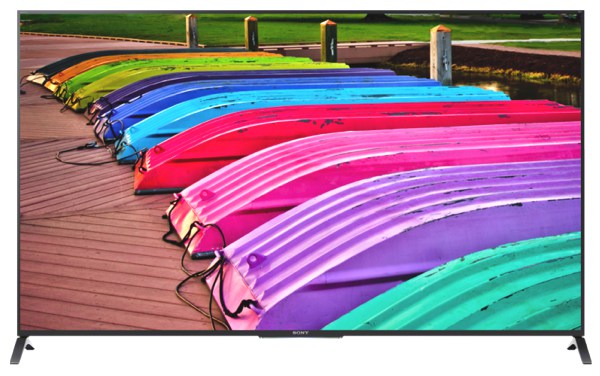 During CES 2014, Sony made it clear that 4K is part of the company's path towards profitability and growth with consumers. To help achieve this, Sony has already revealed a 4K consumer camcorder, priced at $2,000, making it a world first. The company's latest flagship Android smartphone, the Xperia Z2, also includes 4K video capturing, pushing the boundaries and availability of 4K. To help further gain consumer adoption of 4K technology, Sony is releasing three new lines of 4K televisions in 2014.
Part of what I refer to as the companies "good" fleet of 4K televisions, the XBR-X850B series comes in a 49-, 55-, 65-, and 70-inch.. While lacking some of the fancier feature of the XBR-X900B series, the X850 fleet offers native 4K Triluminos display with Sony's 4K X-Reality Pro engine. To help drive costs further down, the X850B series lacks the Magnetic Fluid speakers of the X900B, opting for basic speakers. Now let's talk pricing.
Pricing for the X850B series ranges from:
49

"

Sony XBR-49X850B – $2199.99
55

"

Sony XBR-55X850B – $2999.99
65

"

Sony XBR-65X850B – $4499.99
70

"

Sony XBR-70X850B – $5999.99
A highlight of features for the XBR-X850B series include:
4K (3840 x 2160)
3D
Triluminos
4K X-Reality Pro
Quick start (2 seconds start-up)
Motionflow 240 / 200
HDMI 2.0
HEVC
Sony Entertainment Network with TV apps
Wi-Fi
One-flick remote
Sony has announced a spring availability for their 2014 4K XBR fleet, including the X850 series.
Discuss:
Is Sony's entry pricing enticing you to jump into 4K?