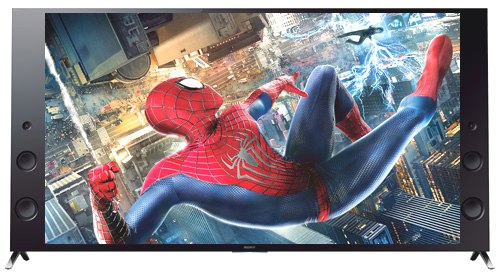 Sony Pictures and Sony Electronics have been quietly setting the stages for a future of 4K HDR content. In just the past week, Sony Pictures announced a partnership with Dolby Vision which would help the Hollywood studio master 4K HDR movies for release as physical media and digital download. Following that announcement, Sony Electronics revealed to our delight an expanded firmware update that would bring HDR compatibility to a far larger number of televisions than previously revealed.
Now we've learned some of the first titles that will be getting the 4K HDR treatment from the Sony Picture catalogue which can be found after the jump.

Sony Pictures will be releasing the following films in 4K HDR
The Amazing Spider Man 2
Men in Black 3
After Earth
Fury
As you'd expect, all four film are action packed which tend to make the best use of new technology in a showcase like environment. There is no word yet on specific pricing, nor the release format. Sony did have this to say
Starting this fall and for a limited time, customers who purchase a compatible Sony 4K Ultra HD TV will receive up to $100 of HDR content 
which includes the titles mentioned above.
Discuss:
Do you think 4K HDR is the holy grail of movies at home?
[Via Sony]