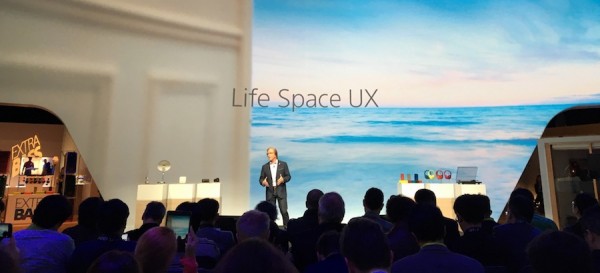 One of the major takeaways from the Sony keynote at CES 2016 was when Sony Electronics COO and President, Mike Fasulo, took to the stage. Beyond a handful of jokes that never landed properly with the crowd and some dazzling product announcements like the X930D series of 4K HDR TVs Sony would be releasing this year, Fasulo was keen to point out the direction of the company in 2016.
We're not after marketshare. We're after delivering to the customer the best experience through audio and visual quality, and by doing so we're making money.
Nearly 3 weeks later and I'm still not sure what I make of this.
It's no secret that Sony hasn't been doing well for some time now. PlayStation aside (and even that was turbulent for the company during the PS3 era), Sony hasn't had a hit consumer electronics product for over a decade. I mean really, think about it. During that time, its competitors have been able to bring to market a plethora of hit products from established companies like Apple and Samsung to much smaller ones like GoPro and Sonos. What these companies have in common is that they've been able to knock Sony out of a field they were once dominant in – or at least known for, or should have been known for.
When you think of phones and tablets, Apple comes to mind. If your friend or family member is getting a new TV, it's likely a Samsung, and everybody who wants to do some extreme and record is likely purchasing a GoPro. Though this is not always true, perhaps worse for Sony is that in many of these product categories, they make the superior product and yet they've completely fallen out of the consumer psyche when it comes to electronic purchases.
Sony knows this and has referenced it during their last two CES keynotes, but only this year did the company make a statement that took the problem head on. In short, Sony is no longer interested in chasing the entry level consumer market where price is the only sales driver. This is a market that was once flooded by Samsung and now by Vizio where the only way to a make a profit (and that's oftentimes not guaranteed) is by selling units in large volumes.
Sony instead now wants to target the more premium market where they know unit sales will be lower, but hope that in turn, margins can be higher. After all, wealthy clientele are usually more willing to pay the extra premium on the devices that have been stuffed with new and innovative features. But hasn't Sony always been doing this?
Starting in the early 2000's Sony began to follow the marketshare path by creating lower-end products in all of their product ranges. From VAIO laptops to Cyber-shot cameras, Sony began to have more and more entry models. This is even true today where you can purchase a 40-inch Sony HDTV (R510C) for just $449 – but during this time, Sony has never once stopped offering premium products. The XBR line has never gone away, the Alpha series has never diminished and yet Sony has seen their mindshare among consumers diminish further and further.
With their CES announcement, Sony is signaling to us that they want to focus on the premium market – a move which I fully support. Chasing the low-end market is a fool's errand as there will always be new players in the market that can produce something cheaper or are willing to take a financial hit for that mystical mindshare. Ultimately, even they will see their business disrupted; just ask Samsung who chased Apple for years with wannabe products and now has seen their profits collapse as they've been squeezed out of the premium market by Apple and pushed out of the entry segment by Chinese firms. So if chasing marketshare for the sake of marketshare isn't the answer, surely selling premium devices is, right? Sort of.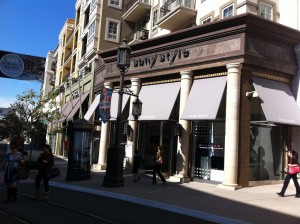 The problem that Sony faces is that consumers hold little regard for brand and Sony has little power to shape consumer interest. After all, Sony marketing is nearly nonexistent and the company has closed all of their retail stores, a key part of helping educate consumers about your products and allowing them to experience them the right way. While visiting an Apple kiosk at a Best Buy is better than the traditional rows of products on display, nothing beats going to an actual Apple Store, especially their flagship stores. While Sony stores of the past were built around the old retail mindset, it wasn't until their Century City store opening that the company truly figured out a proper retail strategy. Unfortunately for them, by then, the company's finances were at their worst and the retail location wasn't in the best of spots.
On top of that, Sony no longer offers a sales portal and instead relies on websites like Amazon, Best Buy, and B&H Photo to sell their products. The problem this creates for Sony is that they have no direct relationship with consumers who are then free to enter any store and be persuaded to purchase any brand they see presented to them.
To make matters worse for Sony, during this last decade, as their mindshare has dropped with consumers, so has their premium stature. Again it's been Samsung who controls the premium TV market with all sorts of sizes and crazy contraptions – keep in mind, I'm not arguing that their products are better – and it's Sonos who controls the wireless speaker market. As Sony's presence continues to diminish from consumer minds (after all, this is what a lack of hit products and advertising does to a brand), so does the probability that they'll be recommended.
You see, when you're at Best Buy or Costco, who do you think are the people recommending products? Kids who've been raised during the last 10-15 years and guess what brands they're used to seeing and using? Likely not Sony. In a weird way, Sony is like Microsoft. It's the thing your parents used to use and swear by but it's not what you or your friends own and use.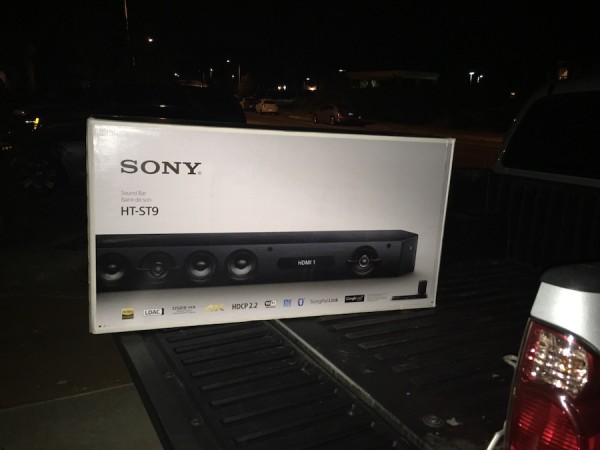 This is then when Mike Fasulo's comments matter the most, right? That Sony isn't looking to chase the Best Buy and Costco consumers – that they want the more premium-minded consumers. But the same problems that I listed above still plague Sony, even in a more premium market. I live in LA, a city that's littered with high-end home theater stores and Magnolia divisions from Best Buy – but guess which brand isn't likely to be recommended to consumers? Sony. Trust me, I've been into plenty of them and 10/10 times, I know more about the Sony products than they do. In fact, just a few months ago, I had to talk the Magnolia stores sales staff in Woodland Hills into opening a Sony ST9 so my parents could actually demo it compared to the typical JBL or MartinLogan they want to push. Needless to say, we walked out with the ST9 and everybody in the store was blown away by its sound. Maybe they'll introduce it to the next set of people who walk into their store.
The general public, which powers the sales force across retail, has had little interaction with Sony for over a decade. After all, we tend to recommend products that we ourselves use, right? The fact that Sony doesn't understand marketing and has no direct sales channel with which to cultivate a consumer relationship is a direct contributor to the position they find themselves in now.
It's not that I have a problem with Sony looking to realign their brand with the premium market. What I'm having a problem with is that their current vision only consists of that goal with no meaningful way of getting there. After all, you need not look any further than Apple – a company that sells premium products and is able to do so in large volumes; but they certainly didn't get there by creating their products in a vacuum. Between their own retail vision and partners, robust online store, and top notch marketing, Apple is able to command its products onto the consumer with each new launch. Even if Apple is the outlier, we can look at a smaller company like Sonos who has been able to achieve relative success in their own product categories.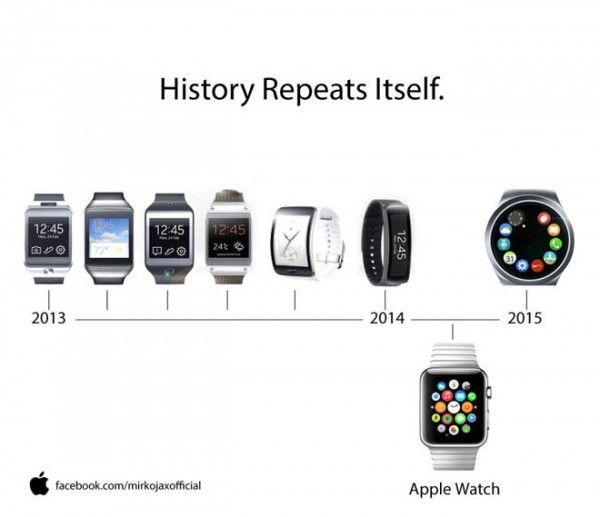 I would not, however, argue that Sony needs to copy Apple's every move and product – again, just look at Samsung. It worked for the company for a few years but eventually, the entire scheme collapsed on itself with profits down nearly 60%. Instead what Sony needs to take away from Apple is that their success isn't an accident; it's part of a very calculated and cultivated plan that's been in the works for a long time.
Heck, if Apple wasn't able to sell in such massive volumes, their profit margins would be far lower than what they currently enjoy (around 35-40%) and the only way for them to offset the difference would be by raising their product prices. While it's fine that Sony wants to focus on more premium products, with it also comes lower volumes produced which means higher component costs which mean higher unit prices which usually means lower sales.
That is, unless Sony is able to solve their true problem – consumer awareness and recognition of the brand – which in turn can help drive sale volumes, which means better component costs for Sony which means better profits. After all, who says you can't sell premium devices at high volumes?
Discuss:
Do you think Sony will find their true footing by concentrating on premium products?