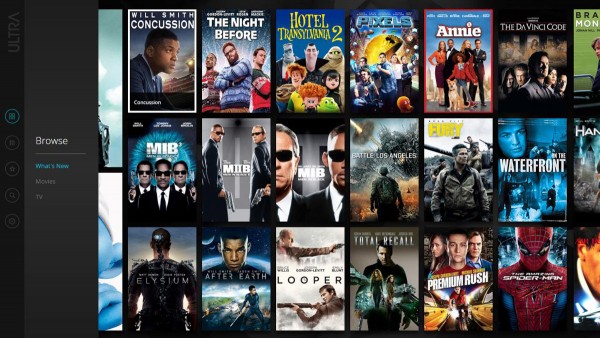 Remember Ultra? Sony's 4K streaming service? I wouldn't fault you if you don't. After all, Sony, in addition to Ultra which is exclusive to 4K devices, also offers PlayStation Video, Crackle, and supports the terrible mess that's UltraViolet. Well, now in addition to being able to purchase films through the streaming service that still doesn't have its own portal to give you more info about it, despite having launched in April, you'll now be able to rent movies as well. And it's coming to PC.
Janko Roettgers writing for Variety:
Ultra currently charges consumers $29.99 for new 4K HDR titles, with library titles selling for $25.99. Rentals will set consumers back $7.99 a pop, and Sony is also going to introduce free 10-minute previews.
And for its PC debut, Sony is teaming up with
Intel to make 4K video streaming to PCs a reality, and in turn also nudge consumers to upgrade their computer: Ultra will require a PC with a new 7th Gen Intel Core processor, which will start selling in time for this holiday season.
As a recap, Ultra will be available on PCs that have yet to ship and only on 4K TVs from Sony. But at least you can now rent from them too, right?
Discuss:
Have you ever used Ultra?