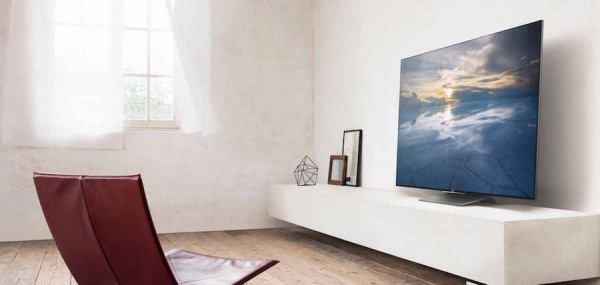 Unveiled at CES 2016, the X930D (55- and 65-inch) and the X940D (75-inch) were the newest flagship 4K HDR TVs from Sony. In just the past month, Sony has also unveiled their ZD9 series which goes beyond flagship status in my opinion and is reserved for those with cash to throw around. As for everybody else, when considering a flagship TV from Sony, chances are, it will be the X930D and for Samsung fans, it's the KS9500.
So how do the two TVs compare?
From Digital Trends:
While edge lit LED TV's are some of the thinnest panels available, certainly thinner than full array local dimming sets, they just can't deliver the same picture quality. However, Samsung and Sony, among other manufacturers, are able to produce panels that deliver respectable contrast and picture, especially in their flagship models.

We have both the Samsung KS 9500, and Sony X930D TV's in house and set up side by side. These are the top edge lit LED TV's by each manufacturer for 2016. Watch as we play 4K HDR content on each set to determine a winner.
I have to say, I'm not sure the video does Sony any justice here. Look at the image below (click to enlarge) and tell me the X930D (on the left) is
just a little better.
We all see differently and our expectations can certainly vary, but the depth of true life palette the X930D offers blows the Samsung KS9500 out of the water. I'm not sure how Digital Trends can't outright say that. The mistake people often make is that they assume "brighter" is better which couldn't be further from the truth and surely Digital Trends knows that.
Spoiler alert, in the end, the Sony won by
a thin margin
and that's preposterous.
Discuss:
Which TV won out for you?