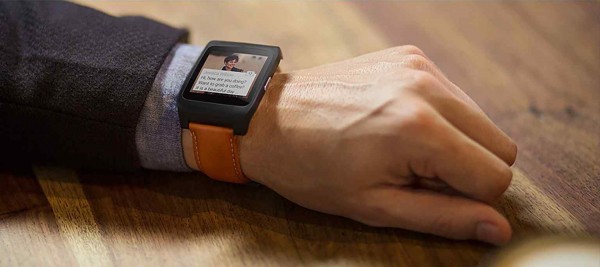 Android Wear went from the next great frontier for Google, with OEM partners lined up to conquer the wearable market, to a platform that only a handful of partners still support. In fact, at CES 2017, it was almost impossible to find Android Wear devices, including at the Sony booth where no SmartWatch units were on display. The platform itself has seen numerous setbacks with little enthusiasm from the public to the long-delayed Android Wear 2.0 which was to arrive in Fall 2016.
With the new OS set to arrive in early February, the big question for Sony fans is if SmartWatch 3 will receive it. As it turns out, the answer is a bit complicated.
The biggest problem currently is that there is no official word from Sony and every site that's reported on the update has excluded Sony. Making matters worse is that Android Wear 2.0 has specific hardware requirements but it's unclear if SmartWatch 3 meets those or not. This is when some kind of statement from Sony Mobile would be nice.
Enter the XDA developers forum, where a user claims to have an email exchange with Sony stating that Android Wear 2.0 will come to the SmartWatch 3.
Dear Matteo,

Thank you for contacting the Sony Xperia support centre, regarding your SmartWatch 3.

We can confirm that the Smartwatch 3 will receive Android Wear 2 update. However, Android Wear has been delayed into early 2017.

We hope that you find this information useful.

For the latest news, information and product support please visit

If you require any further assistance then please do not hesitate to contact us again. Please use the below link for all our contact information.

Please be aware that should you not respond within 5 days of this email your query will be automatically closed. Any further communications will not reach our support and a new query will need to be raised.

Kind Regards,
Andrew

Sony Xperia UK Customer Services

Contact Us | Legal
Copyright © 2012 Sony Mobile Communications Inc. All rights reserved

Sony Mobile – Make Believe
First off, is Make Believe still Sony's mantra? That aside, Copyright 2012? And finally, it's easy to fake an email exchange without a picture which itself can also be modified so the credibility of this exchange is suspect at best. From a business standpoint, unless Sony has some big plan of getting back into wearables which would then launch with Android Wear 2.0, seeing how little sales SmartWatch 3 has garnered, short of it being the right thing to do, there is little reason for them to spend the time and money to release the update. This is all assuming it's compatible.
If I were a SmartWatch 3 owner, I'd go forward with the mindset that the update isn't going to happen and be delighted if it does. Otherwise you might be setting yourself up for disappointment. Think Android Wear 2.0 will come to the Sony SmartWatch 3?