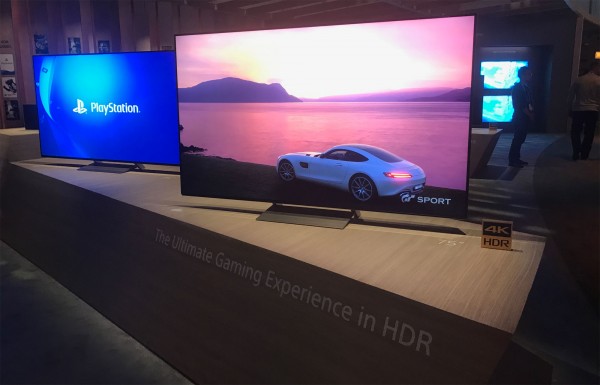 Earlier today, I talked about a piece by Forbes which laid out pricing for Sony's 4K HDR OLED TV, the A1E. Though the 77-inch has yet to get a price tag associated with it, everything else fell in line with industry pricing, indicating an aggressive stance towards the OLED market by Sony. As for their consumer flagship series, the X930E (55- and 65-inch) and X940E (75-inch), pricing is once again in line with current 2016 models which have received price cuts throughout the last year. Once again John Archer from Forbes:
This isn't really a series, as there's only one model: the 75-inch 75X94E. This follows the 75-inch single model trend established by X94 models for the past couple of Sony TV generations.

These TVs use direct LED lighting and local dimming, and have impressed in their 2015 and 2016 incarnations, so I'm hoping for great things from the 75X94E too. Especially as it benefits from Sony's new X1 Extreme processing system.

I do find it a bit mystifying/frustrating, though, that Sony still refuses to add at least a 65-inch model to its X94 range.
As many regular readers might know, I've been eying the X940 series, seeing how it's likely to be my replacement for our current projector setup and from what I saw at CES 2017, the price tag feels right for what you're getting, though who doesn't want it to be cheaper, right?

X940E pricing:
75-inch – £5,500 / $6,499 or $5,999
The X93E's predecessors, the X93Ds, were a little disappointing. Their new Slim Backlight Drive technology sounded clever thanks to the way it used two light guide plates in sequence to provide twice as much local dimming control as you would normally get with an edge-lit LCD TV. However, while sometimes looking amazing, the technology also sometimes suffered with quite obvious backlight 'blocking'.

The X93Es, though, apparently double the number of dimming zones versus their predecessors, as well as benefiting from Sony's new X1 Extreme processing. And from what I've seen so far, these changes look set to have a really positive effect.
Even more impressive is where pricing for the smaller two units fall. It's also worth noting that the entire X930E/X940E lineup offers Dolby Vision HDR, something that TV series under this from Sony don't offer, including any TV released last year, other than the Z9D. So if you're looking to future proof your home theater a bit, these TVs will go a long way towards achieving that.
X930E pricing:
65-inch – £3,200 / $3,999
55-inch – £2,400 / $2,999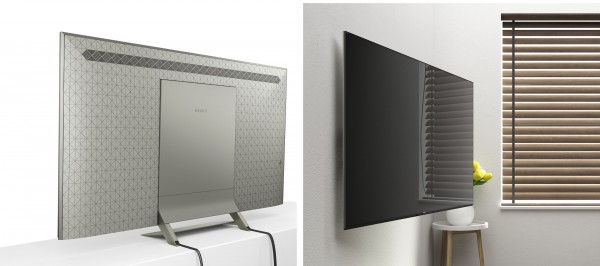 And yes, Sony even gave the back of the TV a design, something that, though it won't be seen by many, is something I can appreciate. To me, detail work like that tends to be a show of excellence. A product that's given little care externally is more likely to be built by people who paid less attention internally as well. You can see my preview of the X940E from CES 2017 here.
Thanks again to our tipster for sending this in.