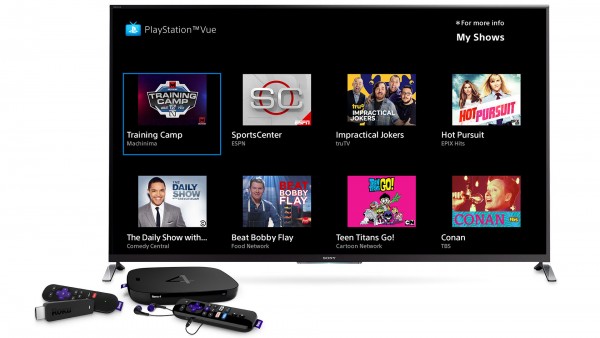 A great many of you were deservedly upset when news came out that PlayStation Vue was parting ways with Viacom, the parent company of Comedy Central, Spike, and MTV. Back then, I wrote:
Since the news broke yesterday, I've been talking to a few little birdies and they've all conveyed the same thing – that Viacom was asking for an exorbitant amount of money for the given channels which put Sony in a corner.

On one hand, they could eat the cost which would set the precedence for other networks to raise their prices and, in the end, could drive the service to unprofitability. Or, they could pass the costs on to users, something that they were also adamantly against. In the end, Sony likely picked the best option available for themselves and PS Vue users.
That still stands but new details might reveal the next phase of Viacom's plans in that they likely knew services like Vue wouldn't renew with their new prices and that's because they didn't want them to renew.
This bit comes from Rob LeFebvre at Engadget:
Viacom's new CEO, Bob Bakish, explained the company's new strategy in an earnings call Thursday, saying that he wants to "reinforce the value of the pay TV ecosystem."

This means that Viacom will only offer new stuff to established pay TV providers while continuing to release older content to places like Amazon, Netflix or Hulu. It's not an unexpected move, either; other companies like 21st Century Fox do the same. PlayStation Vue, a console-based streaming service, has already dropped Viacom channels from its roster.

Bakish's strategy to save a struggling Viacom relies heavily on an older model with pay TV providers like Comcast, Dish Network or Cox at the top. His words during the call were more reassurance that Viacom won't compete with the traditional pay TV companies by offering new shows via streaming. That should keep cable companies happy which rely on original and timely shows to attract customers as ever. It also helps Viacom's bottom line: cable companies already pay more than Hulu or SlingTV.
It's pretty sad to see companies attempt to milk more from a business model that's clearly on the decline for short term profits than to embrace the new, and position their company for the future. All this ensures is that a generation of viewers won't grow up with Viacom channels which means they'll likely never tune in,  outside of seeing clips on Facebook.