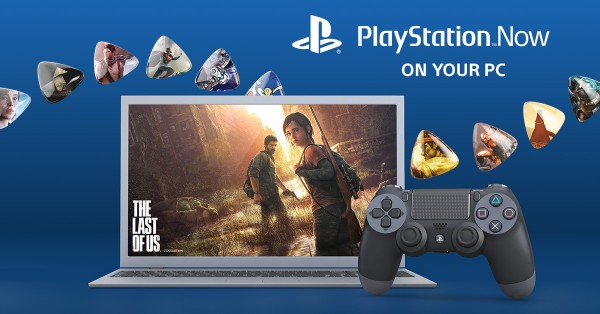 In mid February, news came from PlayStation that their streaming service known as PlayStation Now would be dropping support for every platform other than PS4 and PC. This meant that you could no longer stream PS3 and older games on your Sony TV, Blu-ray player, and even select Samsung TV lineups. I'd written then:
With the service being limited to PS4 and PC, this presumably would allow for more local processing to be done which means more powerful experiences.

It's safe to assume that at some point, Sony would want to bring PS4 or PS VR games to PS Now
And it looks to be the case.
Brian Dunn Senior Marketing Manager, PlayStation Now writes on PS Blog:
As many of you know, PlayStation Now lets you stream hundreds of PS3 games — currently 483 to be exact — to your PS4 and Windows PC.

We're excited to announce that PS Now's catalog is set to grow even further, as we'll be expanding to include a new platform: PlayStation 4 games. All of the games in the service, including PS4 games, will be included with a single PS Now subscription. We'll share more information as we get closer to launch, so stay tuned.

In the next few weeks we'll kick off a private test with PS4 games on PS Now. If you're an active PS Now subscriber, keep an eye on your email in case you get an invitation.

If you're new to PS Now, the subscription service offers access to a large and ever-expanding library of games. Since PS Now utilizes our cloud streaming technology, you can access the entire catalog of games, select one, and start playing quickly without needing to wait for downloads.

Also, PS Now uses cloud saves, letting you start a game on PS4 and continue playing on another PS4 or even a Windows PC (or vice versa).
The move certainly makes sense and I've been hinting at it for some time, so it looks like my little birdies were right. I still think the future of PlayStation is beyond a dedicated console and more like Netflix. While taking PS Now off of a lot of current hardware makes sense currently for Sony, seeing how they didn't want to split up their own service so that some devices could play some games and others couldn't, I wouldn't be surprised to see the list of hardware that can once again support PS Now grow in the future as internet infrastructure improves and everyday devices like TVs get even more powerful processors.
As for pricing, PlayStation Now is currently pegged at $99 a year though I could see that changing once PS4 titles arrive.