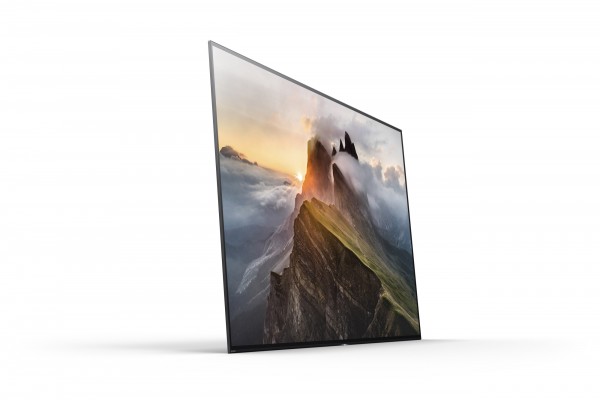 It's almost been a month since Sony announced the official US pricing for their dazzling 4K HDR OLED TVs which were unveiled at CES 2017. Known as the A1E, Sony has now committed itself to the OLED consumer space with US and European models set to launch sometime this month. In fact, those in the UK can pre-order the 55- and 65-inch variants starting today. As expected, pricing isn't cheap for the 4K TV with the two sizes coming in at:
KD-65A1, 65

"

class (64.5

"

diagonal) – £5,000 RRP
KD-55A1, 55

"

class (54.6

"

diagonal) – £3,500 RRP
Like the US, Sony has been mum on pricing and availability of the 77-inch model, which is believed to arrive sometime in July for the UK market. At this point, it's worth considering that the 77-inch model may never show up for the UK and perhaps other parts of Europe, seeing how it's not listed on Sony's own site where pre-ordering is now available. When/if the model does officially receive a release date and price, don't be shocked if it's more than £12,500.
If my pricing prediction holds true, do you think there is much of a market for a TV of that size and price?