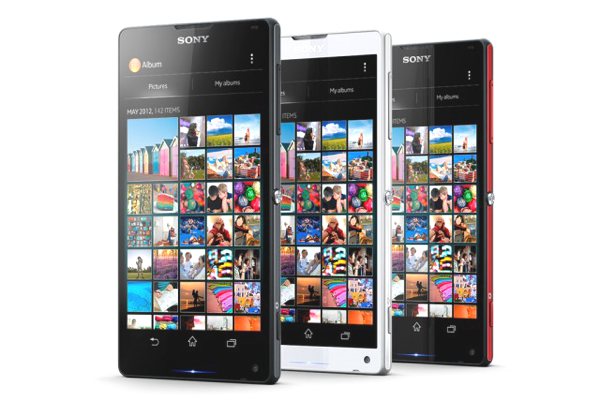 For good reason, the Sony Xperia Z has enjoyed plenty of press since its debut at CES 2013. Featuring a massive 5-inch display, 13.1 megapixels, 4G LTE, and NFC technology, the hotly-anticipated phone has gone on to win plenty of awards and is off to a solid start for Sony Mobile in Japan, selling 140,00 units in its first week. The phone also marks one of the biggest expansions for Sony who plans to release the phone in an additional 60 countries in a week's time. Till now, most people (Sony included) seemed to have forgotten about the other phone they announced, the Xperia ZL. Read about the phone's fate and other details after the jump.
Thanks to Sony's own website, we've learned that the Xperia ZL is headed to the US. Currently set to be offered in an unlocked format, it's expected that the phone will retail for around $759, though that's yet to be confirmed. What we do know is that once available, the Xperia ZL will be offered in black, white, and red. While leaks and rumors have pointed towards the Xperia ZL in red, this is the first definitive proof and confirmation of the phone in that color. The Xperia ZL shares many internal features with the Xperia Z though lacks the waterproofing and dust-proofing its big brother has to offer.
Sony has yet to commit to a specific timeframe for the powerful handheld, instead opting to just say 'soon.' It's also a bit baffling to see Sony offer the phone in a unlocked format only. While fine on its own, the US market is a highly competitive landscape that relies on two-year contracts which helps bring most flagship phones to the $199 price point. In order for the phone to achieve any form of success, Sony has to partner with AT&T and Verizon to help subsidize the phone's price. While we might all hate two-year contracts, chances are most of those around us simply can't afford to pay $759 for a smartphone.
Discuss:
Do you think phones can succeed in the US market without subsidies?