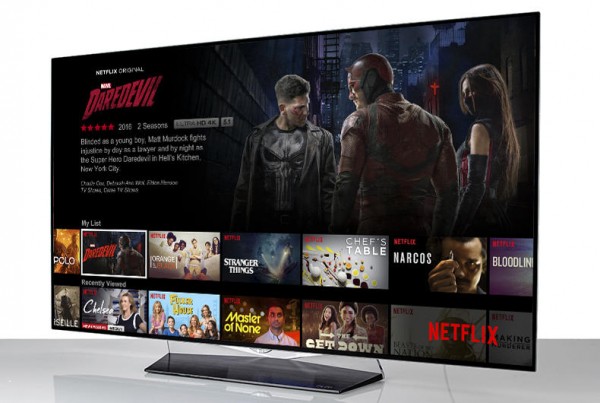 When the PS4 Pro was announced in September, some were miffed by Sony's decision to exclude a 4K Blu-ray drive. I had then written a fairly extensive piece on why the PS4 Pro didn't need such a drive (which would only add to its price) and that streaming was/is the future of 4K adoption. Now, What Hi-Fi?, the mega home theater site, has weighed in on the topic though not directly stating there is a lack of need for the PS4 Pro to have a 4K drive or speaking out against 4K Blu-ray drives in general. Instead, they've given their Netflix 4K review. What Hi-Fi? writes:
But there's a stack of 4K content available right now, from Breaking Bad to House of Cards, and more will inevitably follow.

In terms of content – bespoke content in particular – Netflix distances itself from any nominal competition.

And if you have an HDR (High Dynamic Range) compatible TV, there's some HDR content on Netflix too. It's not immediately obvious, as there isn't an HDR section anywhere in the menus, but if you type HDR into the search box you'll find a list of HDR content such as Bloodline, Marco Polo and Marvel's Daredevil. You'll see an HDR or Dolby Vision logo on relevant material.
The most important piece of the puzzle for adoption of any new technology, especially when it revolves around media, is content. The PS VR launch wouldn't be what it is if it wasn't for the fact that there are over 30 launch titles to choose from. The same is true for 4K – content is king and Netflix is delivering. As it stands, there are nearly 50 4K titles to choose from, ranging from documentaries to comedies to action series. As for the cost, it's $12/mo. Good luck consuming that much on physical media without it costing you hundreds of dollars.
Some will argue that streaming simply can't match the quality of physical media which comes at you uncompressed, and on a technical level, you're absolutely right. But between improved compression algorithms (thanks to companies like Pied Piper) and processors on 4K TVs, you'd be hard pressed to not be impressed.
Whether 4K, Full HD or standard definition, Netflix serves video streams at exactly the sort of quality you expect. Watch a 4K stream like Better Call Saul on a 4K display and it's prodigiously detailed, vibrant and stable.

Colours pop, contrasts punch and the sheer amount of information available for your enjoyment is thrilling. It goes without saying, but for owners of a 4K TV or, better still, a 4K projector, the £9 per month Netflix option should be compulsory.

It's all equally high-contrast, steady-motion, fine-detail good news for Full HD too.
With good visuals also comes good audio and Netflix once again checks off what you'd need:
If 5.1 audio is available, Netflix will serve it up in the same manner as it does pictures: robustly and positively.

Anyone who has invested in a home cinema set-up (or even a soundbar) will reap the benefits with an altogether more substantial and immersive sound than those who rely on their TV's integrated speakers.
Don't get me wrong, if you've purchased and/or are planning on purchasing the 65-inch or 100-inch Sony ZD9 alongside a monster 7.1 surround sound system, then by all means, purchase a 4K Blu-ray player and be sure to up your Netflix tier to include Ultra HD. But for the vast majority of consumers, Netflix is going to deliver quality and selection at a price physical media cannot match.
Sit in front of it for eight hours a day and you'll eventually run out of things to watch. But for each and every reasonable user, Netflix is an enticing service.

For 4K fans, it's compulsory.
Discuss:
For those who've given Netflix 4K a try, what are your thoughts on it?