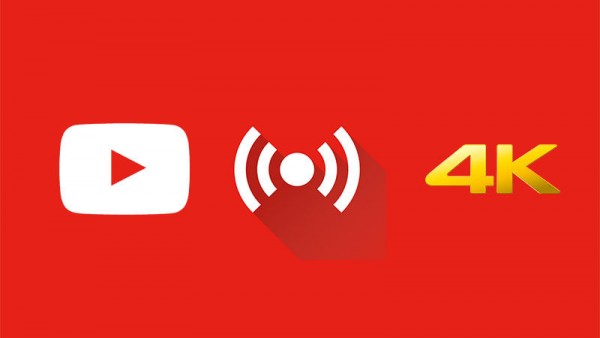 Some welcome news for 4K TV owners. YouTube is upping its game by offering 4K live-streams on YouTube, including for 360-degree videos at 60fps. This comes in addition to 4K HDR video playback that YouTube already provides. Just last night, The Game Awards were streamed across multiple platforms, including YouTube, and I watched in crystal clear 4K which made it a treat when they showcased Death Stranding running in 4K on PS4 Pro.
Some have wondered why Sony didn't include a 4K Blu-ray player in PS4 Pro and this is the exact reason. Physical media is dead and though it might not be to you, it is for an entire generation who grew up on mobile, and they're the primary consumers of PlayStation. Don't get me wrong, a 4K Blu-ray drive would have been nice but if it was the difference of PS4 Pro costing more than $399 or coming in at that sweet spot, I would have made the same decision as well – nix the drive. How timely:
Dear 💿,
We had a good run.
Curated holiday playlists (like Christmas All-Stars) are free to stream on @Spotify. ❄️🎄🎧 https://t.co/IyogxfjYbg

— Starbucks Coffee (@Starbucks) December 2, 2016
As it stands, PS4 Pro supports 4K streaming via Netflix and YouTube with more services around the corner.
Did you tune into the 4K livestream of The Game Awards?