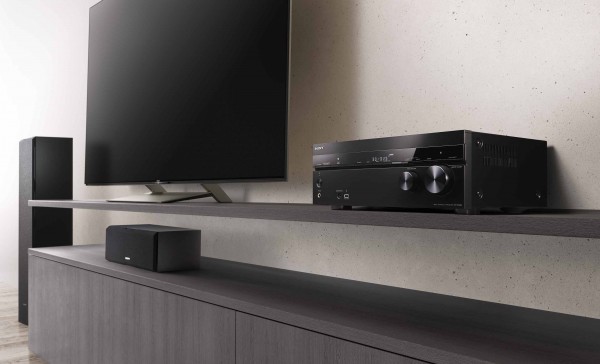 CES 2017 saw Sony unveil a host of goodies for home theater enthusiasts, ranging from TVs to sound bars and receivers. The big takeaway from Sony at CES was Dolby, in that they are bringing support for Dolby Vision HDR and Dolby Atmos. To that end:
Having heard the ST5000 sound bar in person, I can definitely tell you that for a majority of consumers, they'll simply be blown away by the sound quality and if you can manage to find content in Dolby Atmos, you'll swear that there are hidden speakers installed. Still, some need a bit more firepower and flexibility, which is where the Dolby Atmos DN1080 receiver comes into play. From Simon Lucas at What Hi-Fi:
If only the full-fat home cinema experience will do, there's the new STR-DN1080 multichannel amplifier. This is packing both Dolby Atmos and DTS:X support alongside 4K HDR pass-through and upscaling, and can handle hi-res audio up to 24bit/192kHz and DSD.

The DN1080 also features something called 'Phantom Surround' algorithm which is intended to create 7.1.2 surround from a 5.1.2 speaker system.

In addition, the DN1080 packs in wireless multi-room, Spotify Connect, Bluetooth and Chromecast. Taking into account its six HDMI inputs and two outputs (all of which are HDCDP2.2 compliant), it looks an extremely thorough multichannel solution.
I don't want to be a champion of unfounded hype but assuming a lot more movies support the format in the near future, getting Dolby Atmos-equipped audio equipment seems to me as a must if you're replacing old home theater gear or are just starting up for the first time. If it goes Dolby's way, it will be the equivalent of having bought a stereo-equipped receiver just as Dolby Surround capable units were coming to market.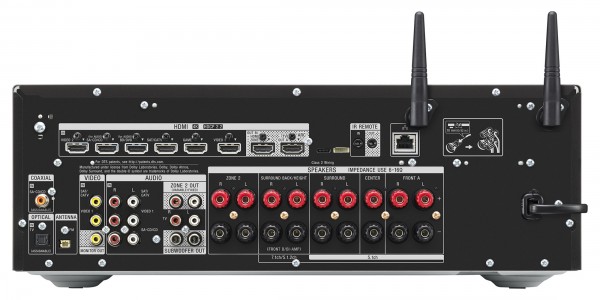 Here's the good word from Sony:
Building on Sony's fundamental amplifier design methodology, the STR-DN1080 Object Audio Compatible HiFi AV Receiver offers improved sound quality, flexible speaker solutions, and support for the latest audio formats such as Dolby Atmos and DTS:X. By combining Sony's "Phantom Surround Back" technology, you can enjoy 7.1.2ch speaker configuration with actual speaker setting with 5.1.2ch.The receiver also supports a long list of legacy surround formats, including Dolby TrueHD and DTS-HD Master Audio.

To complement this, the STR-DN1080 includes Sony's latest sound field compensation technology, D.C.A.C. EX, which combines Advanced D.C.A.C.2 with Speaker Relocation. This technology balances output to closely simulate sound as would be produced by optimally positioned and angled speakers – even when the ideal configuration is not possible. The results are nothing short of breathtaking, with the entire sound field seamlessly integrated for outstanding surround sound.

Besides delivering extraordinary sound for your home theater, the STR-DN1080 helps deliver optimal video with six HDMI inputs and two outputs that provide full HDCP 2.2 compliance and supports the latest 4K 60P (4:4:4. 3) Ultra HD content. It can also distribute both 4K video and multichannel audio simultaneously to two different zones. The STR-DN1080 is even compatible with the new BT.2020 wide color gamut broadcast standard.

The SRT-DN1080 also supports High-Resolution Audio capability including DSD native playback and is equipped with USB, Bluetooth, Chromecast built-in, Spotify Connect and Wireless Multi-Room capabilities.
Like all products at CES, the DN1080 does't have a price point yet, though a little birdie told me £650 or $799 will likely be their target range with a Spring release.