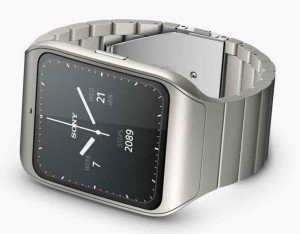 Just a follow up on the will Sony SmartWatch 3 get Android Wear 2.0 or will it not saga. Sony has officially weighed in on the subject and it's the latter of the two situations. Though Sony doesn't specify why, it's likely due to the old hardware on SmartWatch 3 which debuted all the way back in 2014.
On the SmartWatch 3 site, you'll now find this updated footer:
The SmartWatch 3 is water and dust protected as long as you follow a few simple instructions: you can't take the SmartWatch 3 deeper than 10m of water and for longer than 30 minutes; and the water should be fresh water. Casual use in chlorinated pools is permitted provided the SmartWatch 3 is rinsed in fresh water afterwards. No seawater and no salt water pools. Abuse and improper use of device will invalidate warranty. The SmartWatch 3 has an Ingress Protection rating of IP68.

*** SmartWatch 3 SWR50 supports up to Android Wear 1.5. Android Wear 2.0 and onwards are not supported.
Are you surprised by the news?