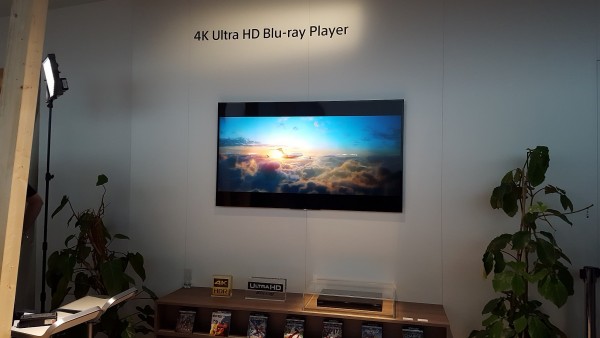 While the Xperia XZ and Xperia X Compact are the two most noteworthy products from Sony's IFA keynote, the company managed to sneak in a surprise as well – a 4K Blu-ray player. I had previously predicted that Sony would announce a fully finished product at IFA but alas, that's not the case. Instead, what Sony provided was a prototype 4K Blu-ray player in a glass housing.
Besides the above picture, there isn't a whole lot of information to go by. That means no specs, price point, or even model number. At this point, this is likely more of a signal from Sony that they are working on a player that we'll in all likeliness see unveiled at CES 2017 in January. Otherwise, there is no point is showing the shell of a player with no information, only to launch it via a press release in a month's time. With no other electronic show between now and the end of the year, CES is likely a safe bet for its proper unveiling which also gives PS4 Neo, which will include a 4K Blu-ray player, time in the spotlight for those who want a 4K Blu-ray solution from Sony.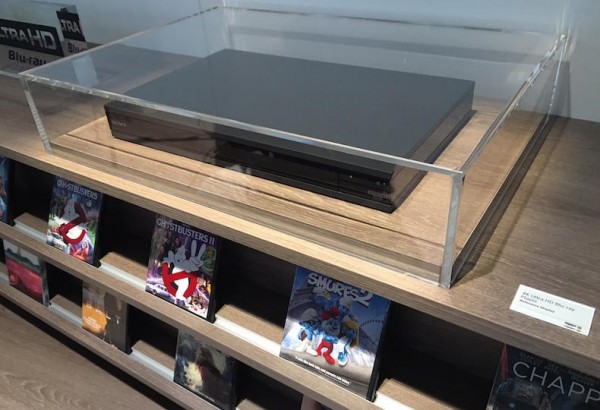 Then, come January, Sony will announce their 4K Blu-ray player with availability in a few months' time that will offer more bells and whistles than the new PS4. Don't be surprised if it ends up having support for Hi-Res Audio and SACD.
Discuss:
What would you like to see out of a Sony 4K Blu-ray player?
[Via What Hi-Fi?]